BUILD BUSINESS CREDIT 
AND FUNDING MASTERCLASS


With so many business loan options available today, do you know how to get the most amount of money at the best terms?
GET BUSINESS CREDIT AND FINANCING TO GROW YOUR COMPANY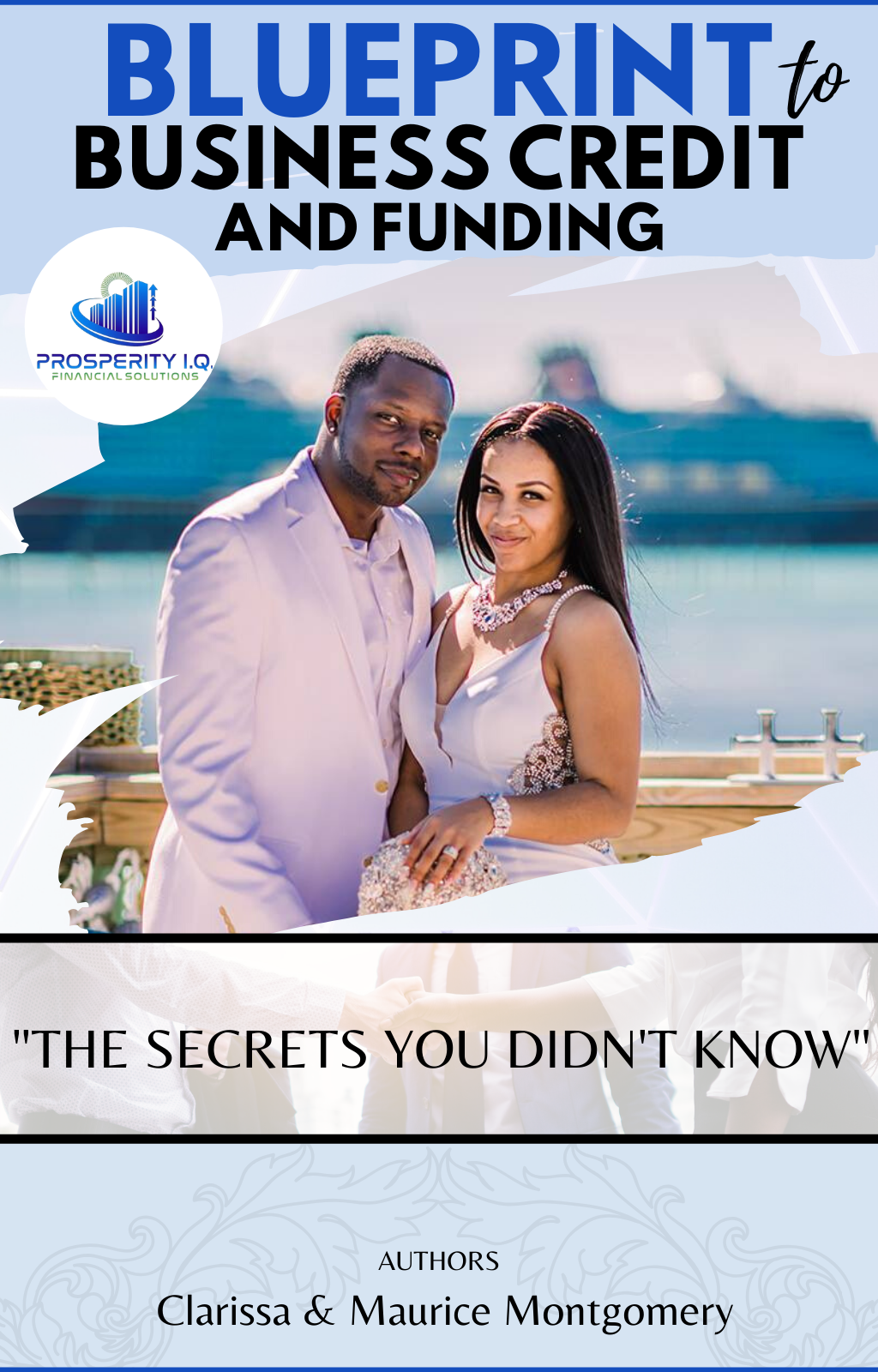 Our Business Credit and Finance Builder program helps you start and grow your business without using your own funds, personal credit, or funds from your family and friends. We help you build credit for your EIN that's not linked to your personal social security number. This credit doesn't require cash flow, collateral, or good personal credit to qualify. So, you can get approved even as a startup business, and regardless of your personal credit quality.
What is a Business Credit and Funding Suite?
Through your finance suite you can:
Walk through all the necessary steps to setup your business credibly to meet credit issuer and lender approval criteria
Get access to your Experian Smart Business data so you can track your business credit building in real time
Learn how your business credit reports and scores work, and access paid credit monitoring through Dun & Bradstreet, Experian, and Equifax
Get access to vendors who will give you credit that reports to the business reporting agencies, even if you have no credit reported now
Get HIGH limit, revolving, store credit cards in your business name including Amazon, Walmart, BP, Chevron, Staples, Office Depot, Sam's Club, BJ's, Best Buy, and most other major retailers
Get access to fleet credit, cash credit cards, and auto vehicle financing without a personal credit check or personal guarantee
​Setup your business credibly, establish a positive business credit profile and score quickly, obtain vendor, store, fleet, and cash credit in your business name with business reporting, and become more lendable by building your business credit.
Contact us today to learn more about how you can get credit for your business EIN that's not linked to your personal social security number.
With business credit you can:
Obtain vendor credit immediately, and HIGH limit store credit cards shortly after
Get access to fleet credit, cash credit cards, and auto vehicle financing
Get access to credit with no personal credit check or guarantee
Obtain credit that reports to the business reporting agencies, not on your consumer credit reports


1
BLUEPRINT TO BUSINESS CREDIT AND FUNDING
With this book in your hands, you are about to become a business credit master. You will know exactly how to build business credit scores and a business credit profile for a business. With this business credit profile built you and your business can obtain large amounts of credit and funding for your business without having to supply a personal guarantee and being personally liable for your business debts.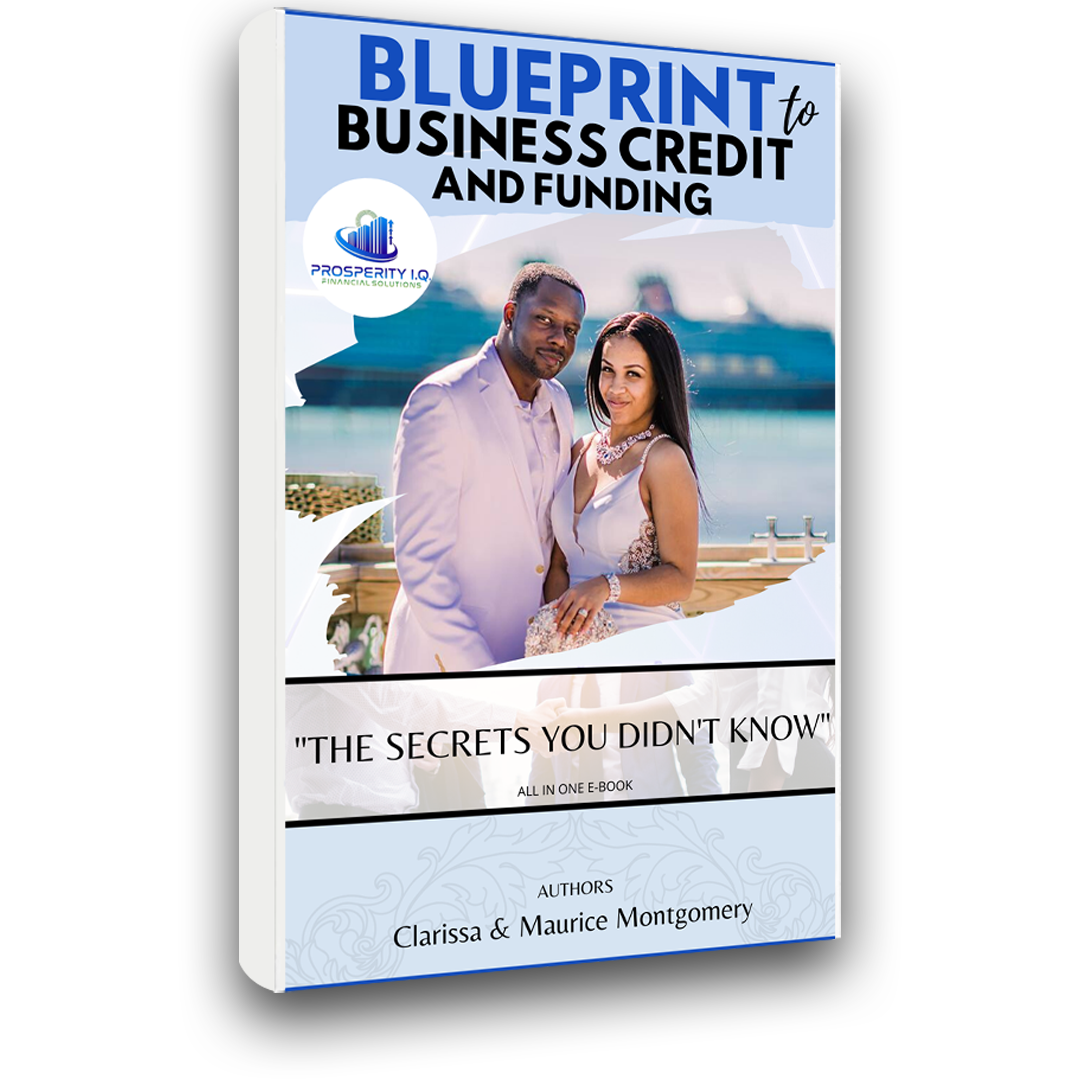 YOU WILL BE AN EXPERT IN:
The Power of Business Credit
Business Credit Reporting Agencies
Business Credit Scoring  
Building a Strong Business Foundation
Building Business Credit 
Building Vendor Credit 
Building Revolving Credit
Bank Ratings
Obtaining Business Funding 
"When a business owner uses their personal resources or credit to finance a business, they chain their financial security to their company's success. If the company fails, the business owner is then left holding the bag, and their personal finances will be ruined along with their business."
SEE WHAT PEOPLE ARE SAYING!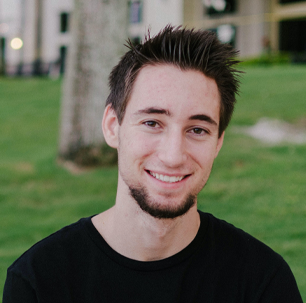 "Prosperity I.Q. Financial Solutions is awesome. They created a plan during enrollment and in just one week I saw improvement with my scores through their credit builder program."​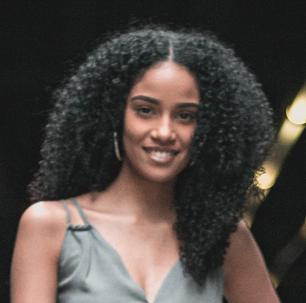 "They've helped me plan for a prosperous future. I recommend Prosperity I.Q. to anyone who wants to gain financial freedom. Thanks so much!"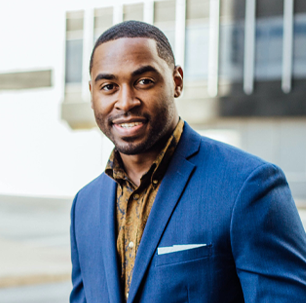 "P.IQ has set me up for success. I love the money manager tool that assists me with budgeting and the 24/7 access to my personal portals that allows me to track my scores and audit progress."​


Business Credit and Funding Suite
Overview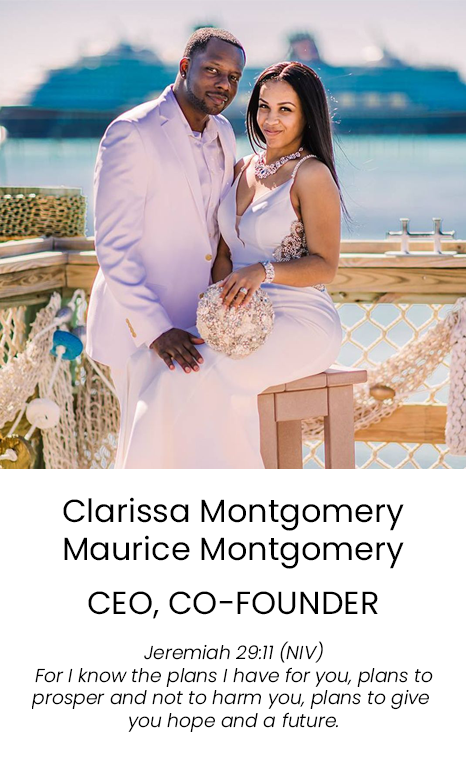 "Our mission is to help people achieve their goals to plan for a prosperous future by obtaining financial freedom, independence, and increasing their financial literacy through tax and financial planning, tax preparation, and credit restoration." - CEO, CO-FOUNDERS
In 1999, Clarissa and Maurice Montgomery originally met in high school and they have now been married for 12 years with two beautiful daughters. Clarissa graduated with her Bachelors in Science, a Masters in Business Administration with a concentration in Accounting, and she is a certified credit consultant. She has experience as a Sr. Program Manager of regulatory tax compliance at a reputable computer software company.
She has over 15 years of experience in telecommunications, sales and use, partnership, individual, corporate tax, and credit education. Maurice graduated with his Bachelors in Science in Accounting from Robert Morris University and he is a certified credit consultant. He has served in the United States Army as a Human Resources and Finance Manager.
The Montgomery's passion is to help people accomplish their goals and prosper, which is how Prosperity I.Q. Financial Solutions was created. They believe in utilizing the knowledge that they possess to help and educate others. Throughout our lifetime, an individual's credit profile has a huge impact on whether or not someone qualifies for a house, car, and/or a business loan, which is the reason why Maurice and Clarissa wants to provide an affordable service to help everyone become financially free. They believe that the starting point to true financial freedom is increasing your financial literacy through education, financial planning, and credit restoration!
​Jeremiah 29:11 (NIV)​
Prosperity I.Q. Financial Solutions is the highest rated financial solutions company in the Raleigh-Durham Triangle area. We have many years of experience in evaluating credit and guiding consumers to assert their legal rights. We do it every day! We guarantee honesty and dependability, therefore we are here to help you!
p: 888-571-0217
f: 888-327-7623
email: [email protected]
WHAT ARE YOU WAITING FOR?
Get in touch with your Top Rated Local® Business so we can start working with you today!